This weekend I got a tip from a friend on Leafspace that you can hang around outside the MasterCard Centre where the Leafs practice to meet the team. I'd never considered doing this before because I didn't have appropriate transportation (nor the knowledge of practice times). If you ever get the opportunity to head over to the MasterCard Centre before or right after the Leafs practice, I highly recommend it.
bhavna_grint and I went this morning and met the entire team as they arrived, minus 5 players (didn't see Tim Brent, Clarke MacArthur, Dion Phaneuf, and couldn't get autographs from Jeff Finger or J.S. Giguere). If they have a morning practice, they start arriving after 8am and are all there by 9:30am. They're not actually on the ice until around 11am, but we didn't stay that long (you can go in and watch them practice, too).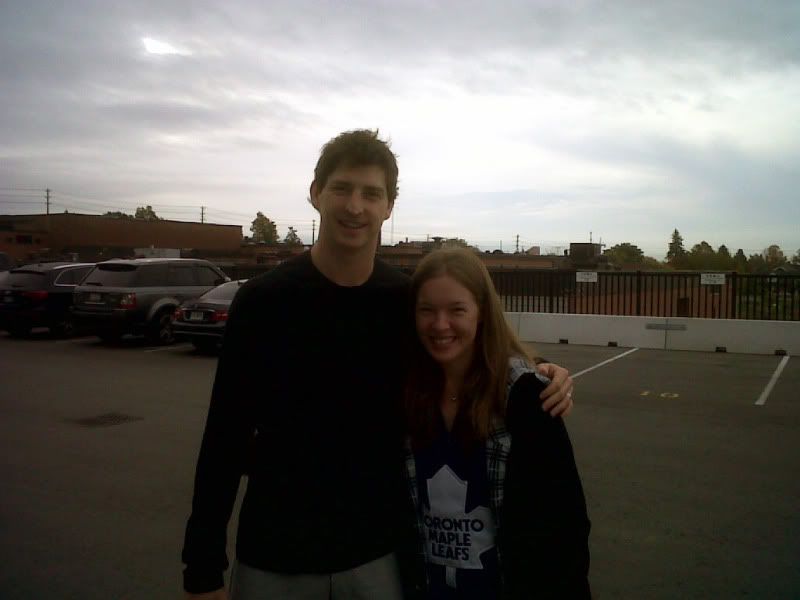 Colby Armstrong was the first Leaf we met. He was super nice despite looking very tired!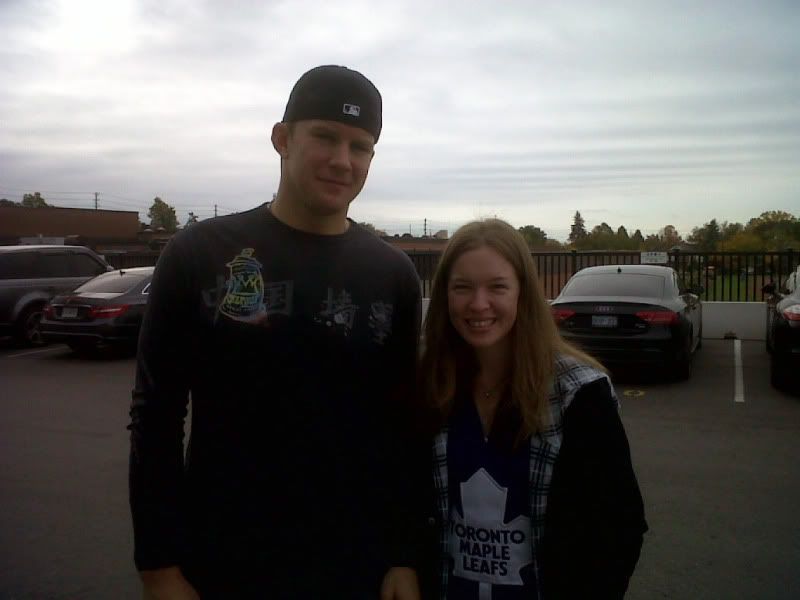 Mike Komisarek, also very nice.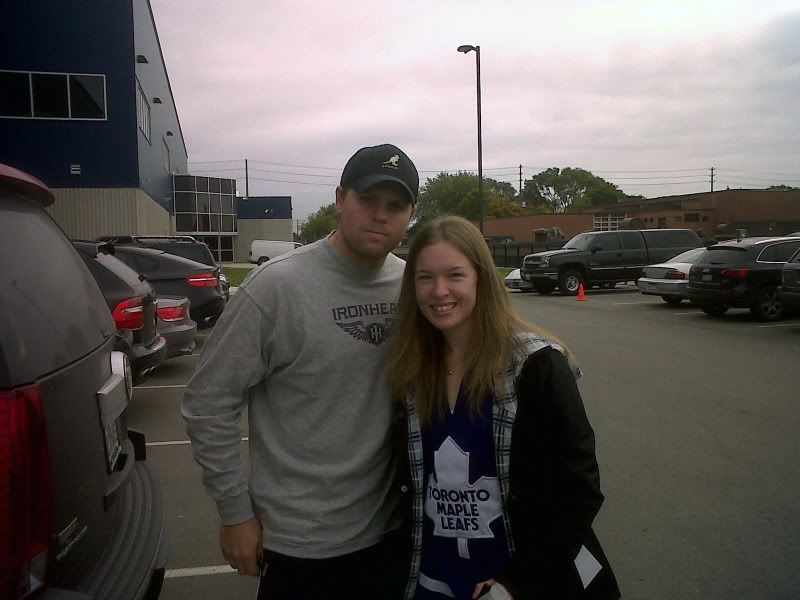 Phil Kessel. Not so friendly.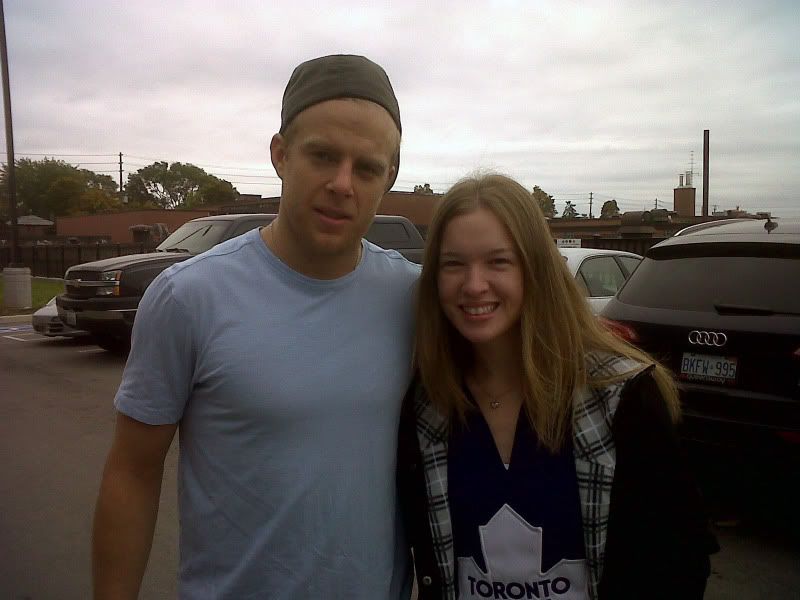 Kris Versteeg, another friendly guy.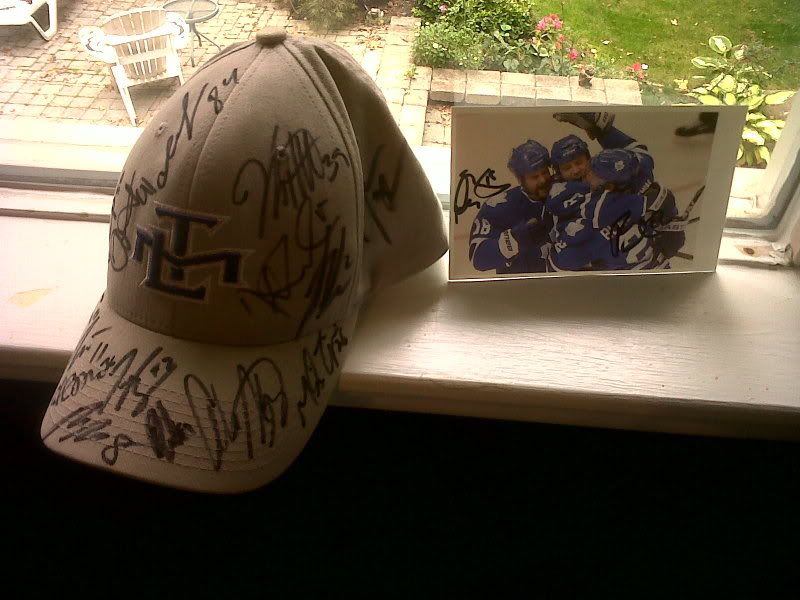 All 17 autographs!

I was a little surprised by the apparent attitude of some of the players. We were unfortunately beside a group of autograph hounds (with a bazillion pictures to get autographed by each player) which probably didn't help, plus it was early in the morning, but I just keep thinking that without fans like us, they wouldn't be getting their super insane salaries... Anyway, I'm incredibly grateful that they were generous enough to stop and give autographs and pictures and it was a good enough experience that I'd like to go